News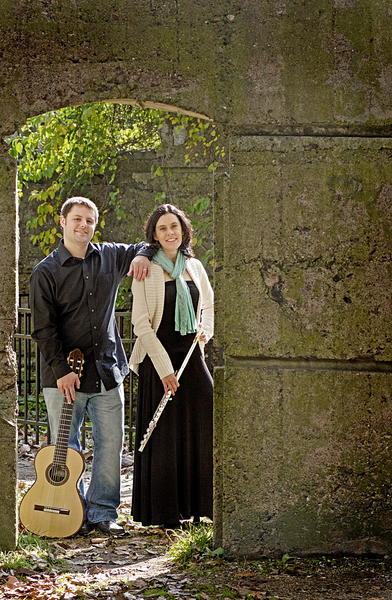 The Cochran Wrenn Duo, a local flute and guitar ensemble, will present a special benefit concert on May 22, 2016 at 3:00 PM at David French Music Company, 53B Otis Street in Westborough.

This program will feature:
J.S. Bach: Flute Sonata in C Major
Franz Schubert: Sonate, Op. 137 no. 1
Shafer Mahoney: Shining River
Piazzolla: Histoire du Tango
Bonnie Cochran, flute and Bryan Wrenn, guitar.

Tickets: $15 / $5 students under 18. (Cash or Check at the door.)
Tickets may also be purchased online. GET TICKETS
Ticket sales and donations will offset the costs of CMMW's November children's concert entitled, "The Bear Went Under the Mountain," and future Concerts for Kids.
Please consider making a tax deductible donation in addition to your ticket purchase. Donate Here!
Chamber Music MetroWest is a sponsored project of Fractured Atlas, a non-profit arts service organization. Contributions for the charitable purposes of Chamber Music MetroWest must be made payable to "Fractured Atlas" only and are tax-deductible to the extent permitted by law.
Want to know more?
Additional Information about Chamber Music MetroWest Children's Concerts